X


Loading Article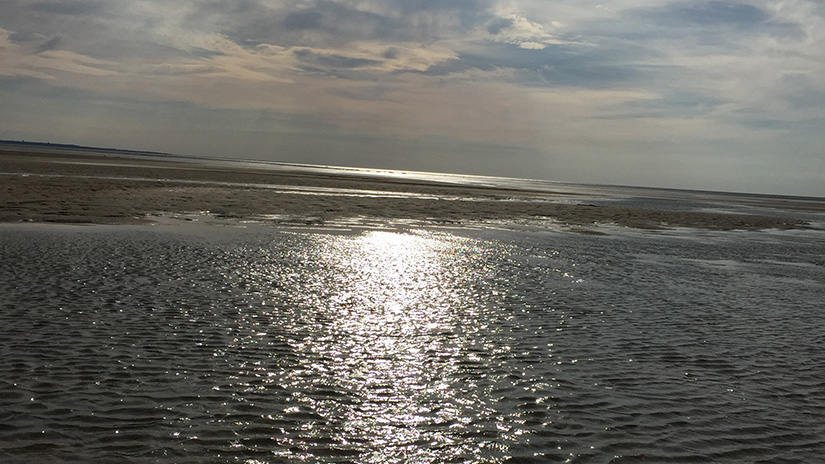 Sailshaker officially became a thing last November. In looking back on these 12 months of prodding, kneading, and noodling, we still feel like the experience is as magical as standing on First Encounter Beach just before sunset: calm, warm, expansive, and filled with promise.
Sure, there have been a few frothy moments. Like when the bank got the name on our credit card wrong three times; SALE SHAKER, emblazoned in raised plastic, we are not. Or when a very large payment finally came back, after worried weeks, marked Return to Sender; we'd sent it off with a nickname and city on the envelope, but no street address or ZIP code. Or when the month of September buried us in a bounty of new projects; that partially explains why these blog posts fell off for a while.
By all accounts, though, we were smart to structure our company in a way that allows for living alongside working; the balance lets us be good to ourselves and each other. All of us work independently and get together as needed to confab about specific projects. We're finding our stride, adjusting to our clients' pacing and priorities while holding on to the things that matter: kids, dogs, friends, sun, sky and clouds.
We've also been fortunate to get involved in a lot of interesting and exciting work over the last year. Here are a few highlights:
Websites that satisfy the needs of patients and caregivers with rare diseases like Lennox-Gastaut Syndrome and Neurogenic Orthostatic Hypotension
Acquisition strategies for a leading credit card and its several of its premier partners
An audit of credit and prepaid debit card mobile apps to help a national retailer update its platform
Plenty of inbound lead generation programs—targeting millennials taking out mortgages for their first homes, graduate students enrolling in emerging disciplines, and employers looking for corporate health plans
Brand architecture to help a global manufacturer refine its positioning and refresh its approach to the market
The last year is just a start, but it's clearly the start of something wonderful. Imagine standing ankle-deep in Cape Cod Bay, face turned up to the sky, salt breeze rolling in. That's what this feels like.