X


Loading Article
Avoiding the Perils of Poor Digital Strategy Execution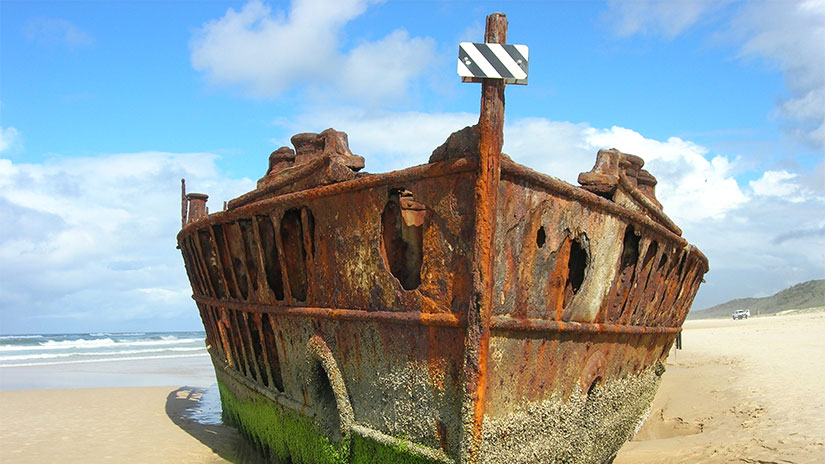 Three years ago, one of Sailshaker's very first efforts ran aground. And as a result, we learned a lesson that's as relevant—and resonant—today as it was then: As inspired as the strategy may be, a digital marketing program will fail unless the execution is flawless.
Consumers are no slouches. They've become accustomed to Amazon, Mint and Ebates. They book vacations, do their banking and buy cars online. They bounce from device to device, app to app, channel to channel. They expect that complex transactions—particularly digital ones—will be easy.
But creating experiences that captivate savvy buyers is not easy. What looks simple on the surface often belies intricacy behind the scenes. And sometimes a single glitch can throw a very large wrench into the works.
The backstory behind the snafu.
Our client was a startup working on personal safety technology for use on and around college campuses. Like most new businesses in growth mode, they were strapped for time, money and human resources.
The Sailshaker team saw an immediate opportunity to enhance their e-commerce interface, automate sales and free their people to complete other tasks. We quickly drafted the strategy.
The product landing page could be customized to accommodate different schools' logos and color schemes, while serving up time-sensitive offers at different price points to appeal to different audience segments.
Behind the scenes, the page would integrate a mobile-friendly payment platform and support a series of automated emails—from transaction confirmations to pick-up and delivery instructions.
Everyone agreed on the plan.
Then, during wireframing and design, our client expressed an interest in implementing the work themselves. After all, they were software engineers. They expected that completing the development steps themselves would save necessary dollars. They figured—and so did we—that they had all the skills necessary to execute on the strategy and design we provided.
What none of us took into account were the time constraints and operational black holes that are common to startups.
But boy, did we all find them.
They needed a Honda; we sold a Ferrari.
We were eager to show the client what we could do and how we could make a big difference for their company. We had presented two design concepts: one straightforward—and one digitally forward.
Of course, everyone loved the souped-up version—the Ferrari of the two concepts, if you will. And why not? The user interface was complex and sexy, with parallax scrolling and lots of unique design elements. We paired it with a one-step purchase and checkout flow to increase conversions and reflect the sophistication of the product technology. The whole thing would appeal to a millennial audience that had been raised on the web.
In fact, we were all so excited about the potential of the landing page that we may have missed some important signals. For example, did the client really have the bandwidth to take on the complex build we'd specified? And, if they tried to cut corners using off-the-shelf tools, could they still be successful in spite of the concerns we had voiced?
We proceeded anyway, transferring design files to the client.
And then we waited.
And waited.
Finally, we heard from them. Caught short of time, our client had indeed tried to use an off-the-shelf front-end tool as the base for our custom specs. But as they discovered mid-build, and as we had suspected, the two were incompatible.
Lesson learned.
In the end, the Ferrari never left the garage. In fact, the client worked up their own version of a Honda to get the job done. But neither outcome was ideal for the consumer.
What did we take away from the experience?
The best-laid plans need to be executable. As marketers, we always want to wow our clients. But we also need to be sure that our recommendations are based on realistic implementation.
In this case, if we had taken a step back and absorbed the larger demands our startup client faced at the time, we might only have presented the Honda option from the beginning. Or, when they asked to take over the build of the Ferrari mid-project, we might have declined the scope change.
Since then, we've encountered similar situations. I expect we'll see plenty more going forward. As digital execution becomes increasingly complex, so will the challenges facing companies using technology-driven marketing.
If you have a similar story to share, or better yet, thoughts about how to foolproof digital execution, we'd love to hear them!